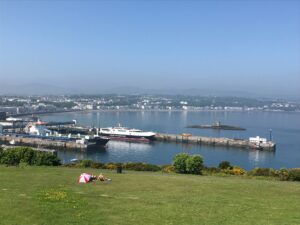 It has been so heartwarming that everywhere I visit in Europe, people are so happy and appreciative to hear first-hand research updates. They are feeling a sense of real hope for a better future. One of the Isle of Man organizers contacted OMF saying, "My heroes are not footballers or movie stars but people like you and Ron." Thank you to those from Isle of Man and everyone else posting on Facebook and Twitter and emailing OMF. I truly appreciate all your comments, impressions, suggestions and feedback. It has touched me deeply! Together we are so much stronger!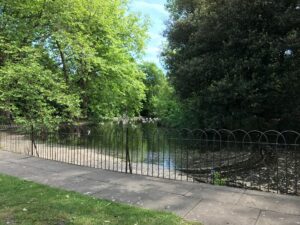 Vera, Tom Kindlon's mother, who organized the Dublin (Ireland) meeting, wrote us, "The Dublin May Awareness meeting was a very successful event with 80+ people attending. It was the first time we had someone like Linda Tannenbaum speak. Linda gave great hope to the people with this illness for the future. The feedback was very positive and very appreciative." Vera, it was my pleasure! I am so inspired by our meeting and by seeing the work you, Tom, and all of your colleagues do daily. In each personal story and meeting, I realize even more the responsibility that we have at OMF to find answers quickly.
Others posted comments on social media after my Dublin meeting: "Linda Tannenbaum's talk was so uplifting and gave hope for the future," and, "Thanks to Vera & Tom & anyone else who helped organize this meeting. Where would we be without people like these who give up their time for the rest of us. Good to hear the plans of OMF for research, which is already showing results." "I would like to congratulate those involved in organizing the talks on Sunday in the Maldron hotel. I found both Dr. Ros and Linda very informative and interesting. It is very positive to see the research going on in the area and I got useful tips/advice on managing fatigue."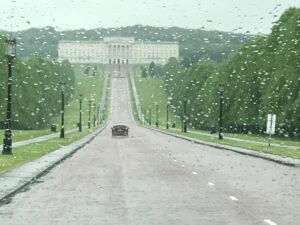 My talks in Northern Ireland were also well received. The meetings in Newry and Belfast brought parents, patients and caregivers together to learn how ME / CFS research is progressing. I had the opportunity to spend time with parent and advocate Andy Hugh. Meeting Andy meant a great deal to me. We truly connected on a personal level, parent to parent. The #MillionsMissing campaign in Newry to honor Katie, a beautiful a 17-year-old, is being led by her father who is actively advocating for the government to invest in research. Comments on social media were again very positive: "Well done to all concerned!" "Wonderful meeting tonight in Newry. Thanks Linda, it has given a lot of people that were here tonight a lot of HOPE and we feel a cure is just around the corner," said Ruairi, one of the event organizers." "So grateful for everyone involved in spreading awareness and (hopefully) raising funds so we can get these trials underway."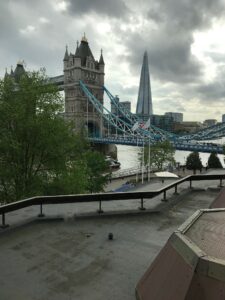 After the stop in London for the Invest in ME International Conference, I will continue the End ME / CFS Worldwide Tour to Belgium, Norway and Sweden. People from all over Europe are following our tour of hope in detail and are looking forward to meeting us: "Your hope tour looks very uplifting! Can't wait to attend and listen to the good news, Oslo June 12. Thank you for doing this!"
I am looking forward to meeting as many patients and parents as possible in London, Belgium, Sweden and Norway! Stronger together!
With hope for all,