A Voice for the Voiceless
A Spouse Becomes Advocate for Wife with ME/CFS
Today, as part of our 2020 Triple Giving Tuesday Campaign, we share Beth and Susan's powerful story of a family whose lives have been drastically changed by the devastating impact of Myalgic Encephalomyelitis/chronic fatigue syndrome (ME/CFS).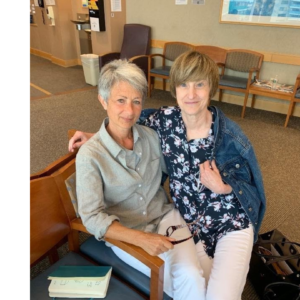 Susan's story, as told by her wife Beth, may seem all too familiar:
"Susan contracted ME/CFS 23 years ago. At the time, she was a championship-level skier and tennis player, and we enjoyed hiking and an active lifestyle together. Susan was 37, an Associate Professor at Boston University, and had an established NIH-funded lab. Today she cannot work."
Together, we have watched how ME/CFS progresses relentlessly with no recognized treatment nor cure. As a result, many of those afflicted (including well-known celebrities) suffer in silence – such is the stigma associated with its debilitating impact."
However, Beth is determined to break the silence and end the stigma behind ME/CFS.
"My story is one that many share, but one without a strong voice. It has changed the life of my wife, Susan, and mine as well," Beth explains. "We are sharing our story to bring a greater awareness of ME/CFS and possibly reach others that may, unfortunately, have this chronic illness. It is a call to action as much as it is the story of our changing lives."
Since becoming a powerful advocate for people with ME/CFS, Beth has worked to educate her workplace community about this disease's reality. She encourages others to support OMF funded research to find treatments and a cure for people like Susan.
Beth explains, "Susan and I support OMF and hope to bring awareness of their work to others whose lives have been devastated by ME/CFS. We also want to encourage those suffering from this disease to support the organization with time and resources if you can."
There is no better time than Triple Giving Tuesday to give the gift of hope to people like Beth and Susan. When you donate to OMF, any day of the week from now until December 1, 2020, your gift will be triple matched, having TRIPLE the impact on critical research into ME/CFS.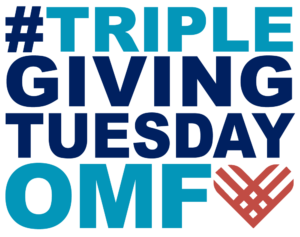 It's with your support that we're leading critical research and delivering hope for millions.