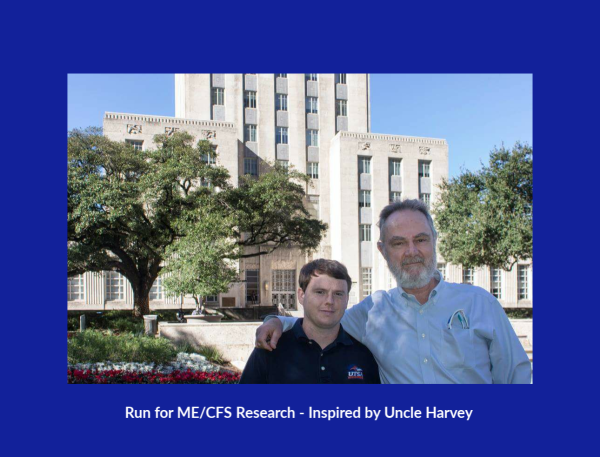 Austin Lee Vanderlyn is running to raise funds and awareness for ME / CFS research in honor of OMF Community Ambassador, the late Harvey Keith Carden. Austin is a marathon and ultramarathon runner using his passion for running to honor Harvey. Austin shares his motivation:
I'm a recovering alcoholic and addict from Texas. One of the greatest things sobriety has added to my life is a love of running and endurance sports, and I have dived headfirst into racing, striving to constantly push my limits. Recently I had the idea to use this obsession with racing for altruistic goals, raising money for ME / CFS research.
I first learned of ME / CFS through my uncle, Harvey Keith Carden, who battled this illness for many years.
My uncle Keith was an outspoken advocate for greater research efforts into ME/CFS, and worked tirelessly to raise awareness for research into a treatment, research which is unfortunately very underfunded and overlooked.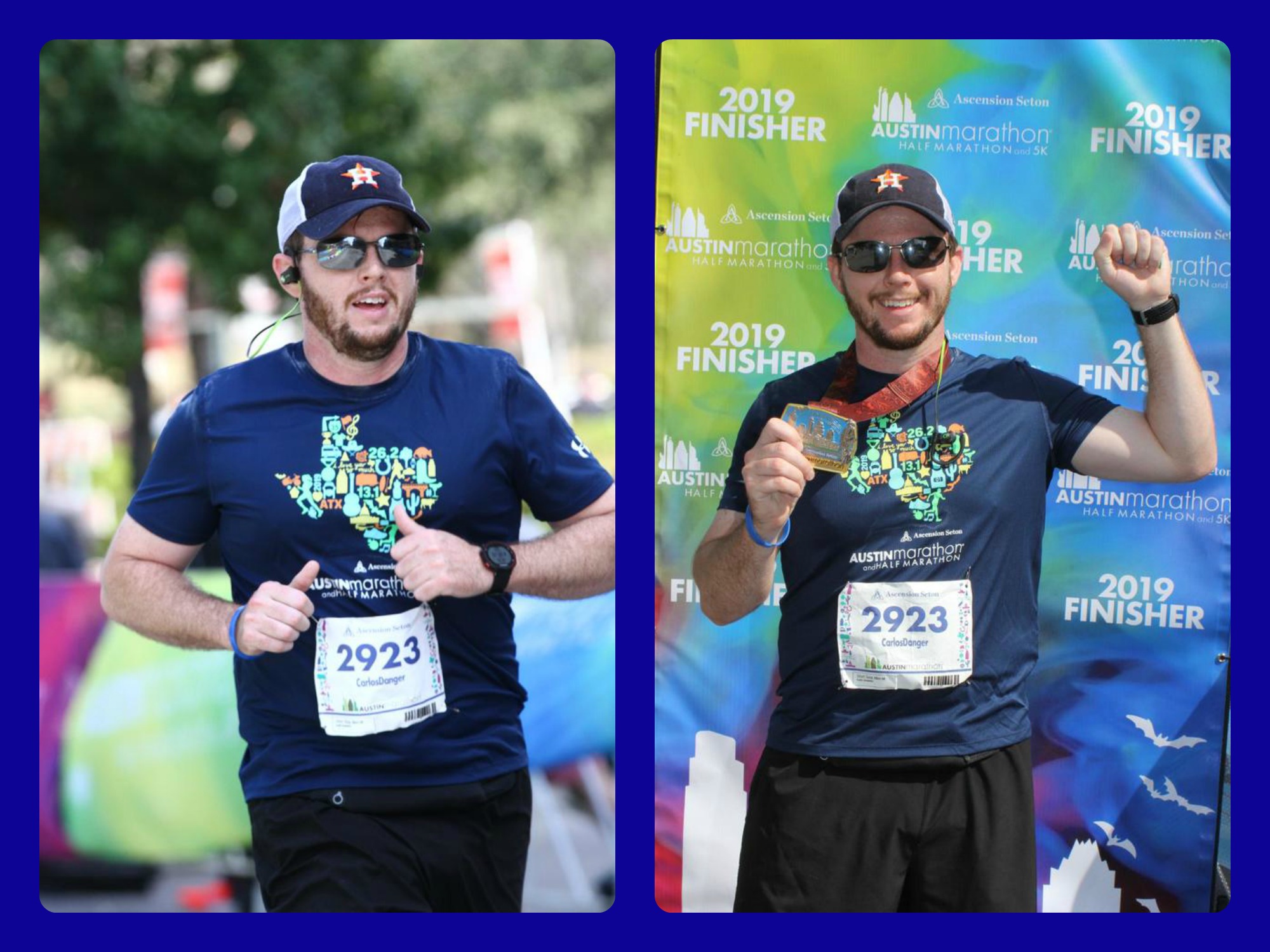 Tragically, in April of 2018, Uncle Keith took his own life, leaving behind a big hole to fill. I can't begin to replicate the passion that he had for this cause, but I believe there is a way to turn my passion for racing into a tool for ME / CFS research. I run to raise awareness for this cause, and if you are at all able, I encourage you to donate – any amount, large or small, helps.
Austin has set up a crowdfunding page with all donations to OMF's End ME / CFS Project.
You can also donate here. Please designate Austin as your honoree.
This is a beautiful way to keep Harvey's dream for a cure moving forward.
Follow Austin's runs here.
San Antonio: March 3, 2019