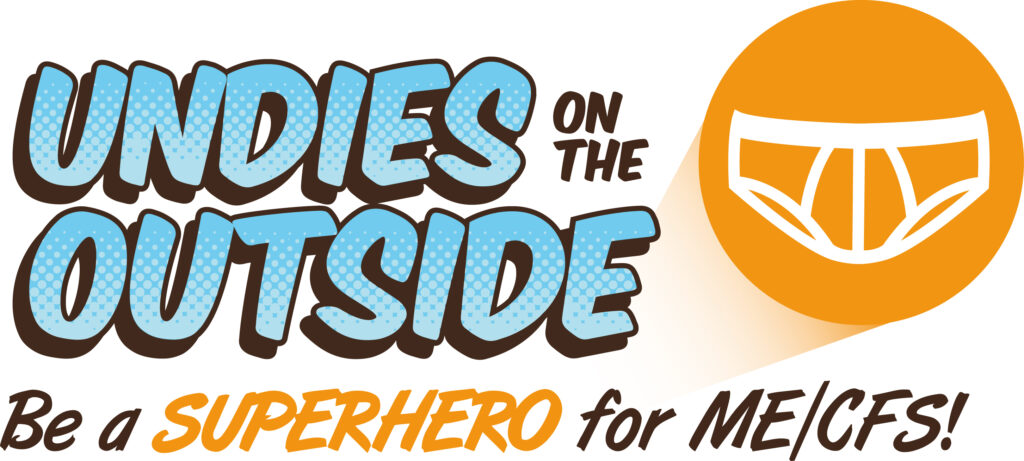 We are blessed with advocates across the globe who believe the research we are doing is worthy of being funded. Most recently, a group in the UK and Australia have launched the Undies on the Outside campaign. Here's how it works:
Take a picture or video of yourself wearing your undies on the outside (kind of like superheroes do)
Share the photo through your social media channels starting on April 25 and use #UndiesChallenge and tag three other people in your post.
Point people to the Facebook group where they can donate to the End ME / CFS Project.
Want to know more? Go here.
Our goal is to raise $10,000 by May 12, ME / CFS Awareness Day. Donations can be made here.