Dancer and choreographer Kristine Oma fundraises for research and raises awareness through dance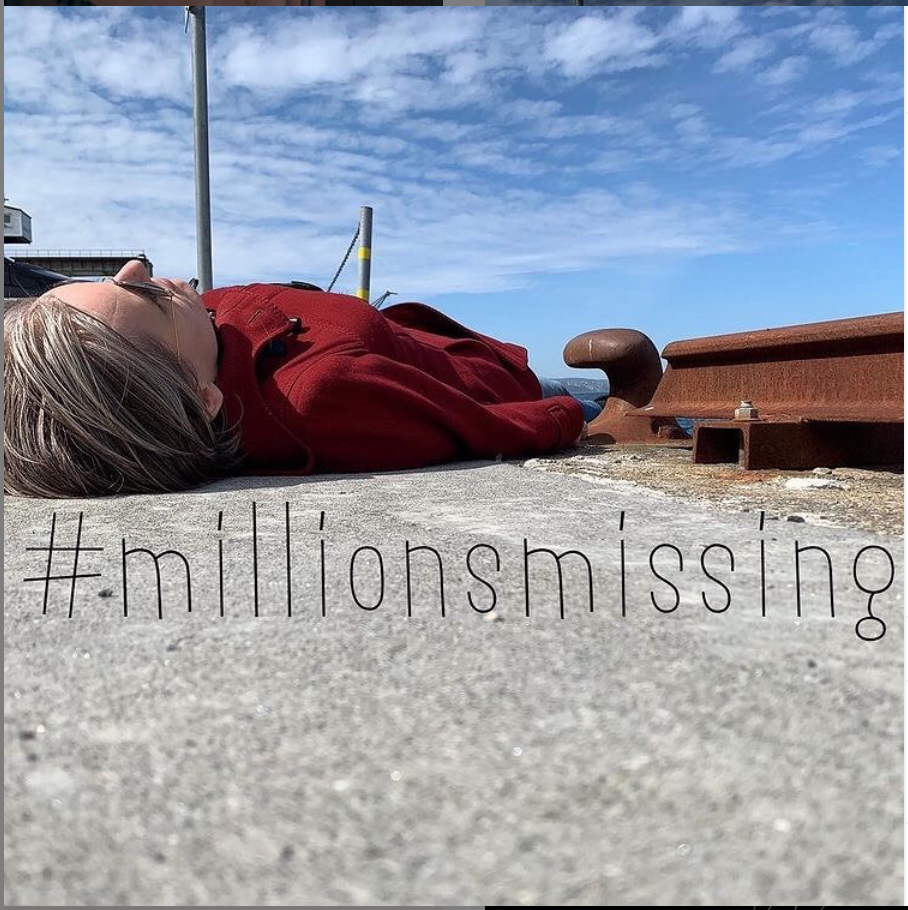 OMF is inspired and moved by the creativity and resilience of our community. Throughout 2021, Kristine Oma, dancer, choreographer, and person with ME/CFS, has been creating digital dance performances to benefit ME/CFS research.
All proceeds from her performances are generously donated to OMF, ME Action, and ME-Foreningen. These unique virtual experiences address the theme of isolation due to illness and are streamed live directly from Kristine's home in Norway. We are honored to share an in-depth interview with Kristine as she discusses her battle with ME/CFS, the inspiration behind her performances, and her hopes for the future:
Can you tell us more about your dance fundraising events? What inspired you to create these unique virtual experiences?
I've been performing what I call my "artivism digital dance performances" once a month throughout 2021. I decided to create value out of my life and find purpose, besides allowing myself to dance regularly. As part of an extensive network of choreographers and dancers, I jumped on one of the first virtual opportunities to present a short dance work on Facebook. I was later invited to perform the work at local, national, and international festivals, and people responded well to the work.
I chose to make it into an opportunity to spread the word about the #millionsmissing. Because I suffer from this illness, all my work has to be within this context until there is a cure. I also ask myself, "How do I dance now that I am ill?" I have to dance. Both physically and as a metaphor for enjoying life. Even though I am bedridden, I can still dance with my eyes, my fingers, and my toes. Yet it is so sad to be so ill when you love to dance.
To get access to the digital dance costs $5, and all the money raised goes to Open Medicine Foundation, MEAction, and the Norwegian ME union. I also speak English during my performance so that it's easy to understand for an international audience.
How long have you been living with ME/CFS?
I have had ME/CFS for over 10 years. For the last five years, I have been bedridden 20 hours a day. Most likely, I have had it much longer. As a dancer, you are used to pushing through fatigue, so it was a long road to understand the extent of my condition. I had to pace myself and conserve energy accordingly.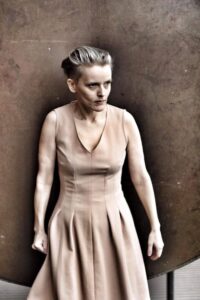 What is your connection to dance?
I have been a dancer, choreographer, and dance/yoga/pilates instructor my whole life. I trained as a choreographer at Victorian College of the Arts in Australia and lived seven years in London studying and working as a dancer before moving back to Norway.
I used to travel a lot as a dance artist. But since getting ill, I have performed mainly in Norway when my body allowed me to. The pandemic has provided the opportunity to do more work. It's wonderfully energy-saving to lie in bed after a performance, not having to travel anywhere!
Your dance performances address the theme of isolation due to chronic illness. How has isolation personally affected you as a person with ME/CFS?
Isolation has deeply affected me. I do believe it creates a wound in one's personality. Yet since the pandemic, I must admit I have never been more social since becoming ill as suddenly everyone started to meet on zoom or similar platforms. Also, everyone feeling what it's like to be isolated during this pandemic gave me a sense of not being alone.
I make sure to have at least one good conversation a day, and it keeps my "isolation injuries" in check. I also get very creative when I am alone, so this is good, and as such isolation has provided a lot of creative space for me. Yet, it's not always nice to be so isolated. Feeling stir crazy and completely exhausted is the most awful combination, as I am sure everyone with ME/CFS knows.
Have you found any ways to help cope with the isolation while living with this disease?
Being creative keeps me alive. Constantly chasing growth from within keeps my vitality shining. I also try to focus on what's good. I have deep grief for all life lost, yet I am determined to keep fighting and living the best life I can live. My most profound sense of joy comes from creating value out of life as it is. And this is also why I created this digital dance. I want to contribute and find worth with my life as it is. I am alive, so I must have a purpose. My dance is my purpose for the #millionsmissing. I also write a blog where I try transferring my dance into words.
I want to make every person watching feel what it's like to have ME/CFS. I do believe if people feel what it's like, they no longer can ignore or dismiss it. ME/CFS feels for me like it is the forgotten pandemic. I want to make everyone SEE and FEEL. We need a cure and health equality NOW. It's a basic human rights issue, the way I see it.
In your event description, you mentioned having to live in quarantine is more or less normal for people with ME/CFS. Do you think the pandemic can lead to change and increase empathy for the chronically ill now that many people have experienced isolation during COVID?
That is my hope, and I certainly will do what I can to make that happen. I consider myself a disabled artist, and I have been so happy to attend performances and lectures online within dance and choreography. It is important for me that these virtual opportunities continue after the pandemic ends. Just because we are ill doesn't mean we don't have something we can contribute to society. It's like society forgets this in the business of life. I believe everyone now knows what isolation is. And understanding something creates the best possibility for progress.