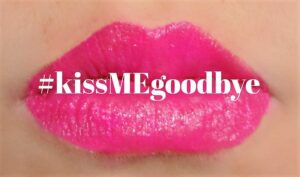 Inspired by her sick mother, an adorable 9-year-old girl in the Netherlands started to fundraise for OMF. Together with her classmates in Room 5A at the Rainbow School, this Team OMF hero raised over $130.
That wasn't good enough for her so she created a new movement called "kiss ME goodbye." #kissMEgoodbye is a social media campaign for people to donate and post a selfie. Hundreds of people in the Netherlands and Belgium have participated. She is determined to have thousands of #kissMEgoodbye posts and donations.
On behalf of the entire OMF community, we thank her and everyone who joins her creative movement to #kissMEgoodbye!
Learn more on Facebook and donate today.