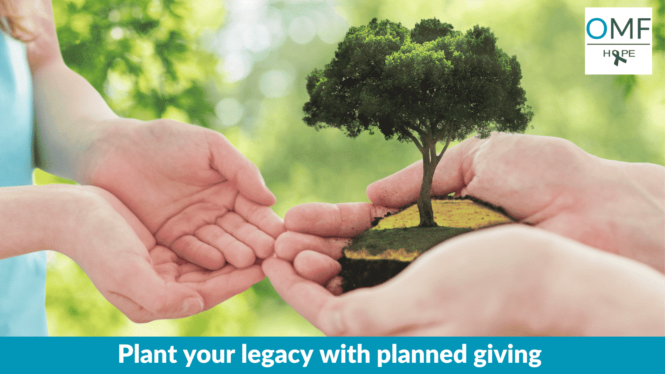 Making a will is something most of us don't want to spend time thinking about. It can feel overwhelming and unsettling. Honestly, many people feel that way and end up not doing anything about it at all. If that's you, you're not alone!
The truth is, having a plan and making your will may be easier than you think. You can make a simple will that helps your loved ones know what matters to you most. The best thing you can do for those left behind is to clearly share your wishes.
Linda is doing just that. She decided she wanted to plan ahead so there is no confusion about how to handle her home, her belongings and her accounts. She also wanted to be sure her life's earnings went to her favorite cause instead of paying for unforeseen estate taxes after the fact. 
Linda is part of OMF's Healthy Futures Society; a legacy giving club that allows OMF to celebrate her future gift while she's living. As part of the Healthy Futures Society, Linda is included in our latest research developments and updates. We can also connect with her about the impact her legacy will make at OMF. 
"As a longtime ME/CFS sufferer I believe OMF holds the best hope for viable treatments and a possible cure. Even if there is no cure in my lifetime I feel good supporting those who come after. I know I'm doing the right thing to leave this legacy." – Linda, person with ME/CFS 
If you're interested in learning more about making a will or joining the Healthy Futures Society, click the link that fits you best below. You can have access to our easy planned giving checklist or you can sign-up to be part of our Healthy Futures Society. Contact info@omf.ngo if you have questions about how to include OMF in your plans.
People who plan ahead like you make life-changing research at OMF possible. If you haven't before, thank you for considering OMF as part of your legacy.