HANSON, FLUGE AND MELLA JOIN OMF SCIENTIFIC ADVISORY BOARD!
Dr. Davis has invited three additional outstanding scientists to join the OMF Scientific Advisory Board and they have accepted!
Dr. Maureen Hanson, Cornell University (New York)
Dr. Øystein Fluge, University of Bergen, Haukeland University Hospital (Bergen, Norway)
Dr. Olav Mella, University of Bergen, Haukeland University Hospital (Bergen, Norway)
"We are honored that these scientists are joining our team to end ME / CFS. I have tremendous respect for their work. I work very closely with our Scientific Advisory Board and look forward to creating a new partnership with them. These scientists have each made significant contributions to ME / CFS and related fields, and are committed to helping accelerate our research," said Dr. Ronald W. Davis, Director of OMF's Scientific Advisory Board and Director of the Stanford Genome Technology Center. He added, "Maureen and I have a special, and unfortunate, connection. As parents of severely ill sons, we know this disease firsthand and we recognize the urgency and importance of collaboration to find the cure."

OMF Welcomes Maureen Hanson, PhD!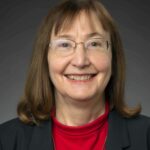 Dr. Hanson has conducted groundbreaking molecular analysis of many facets of ME / CFS. She analyzes her data with sophistication and insight. It's exciting to have such an accomplished top-notch scientist working on this disease.
Dr. Hanson is internationally known for her work on gene expression and cell biology of plant organelles—chloroplasts and mitochondria. About 10 years ago, she began developing a second research program on ME / CFS in order to identify the cause of this understudied disease to help its many victims, including her own son. She has engaged a number of colleagues in collaborative studies on ME / CFS including gene expression in immune cells, mitochondrial DNA variation, the effect of exercise on inflammatory markers and physiology, dysbiosis of the gut microbiome, and metabolomics.
Dr. Hanson is Liberty Hyde Bailey Professor in the Department of Molecular Biology and Genetics at Cornell University. She previously was on the Biology faculty at the University of Virginia, Charlottesville. She holds a Ph.D. in Cell and Molecular Biology from Harvard University.
OMF Welcomes Øystein Fluge, MD, PhD and Olav Mella, MD, PhD!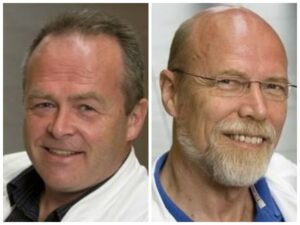 Dr. Fluge (pictured left) and Dr. Mella (pictured right) have been courageous in pursuing the effects of rituximab on ME / CFS patients, when that issue was not the planned focus of their investigation. They have continued to follow where the data lead them into cellular and molecular analyses. This kind of excellent, open-minded science is just what we need in our quest for an end to ME / CFS.
Drs. Fluge and Mella, as oncologists, were the first to make the observation that treating an ME / CFS patient for lymphoma with rituximab resulted in considerable improvement of ME / CFS symptoms. Although this was outside of their medical expertise, they have pursued this initial observation with additional ME / CFS patients. They are currently conducting a double blind clinical trial of rituximab on ME / CFS patients. They are also conducting molecular and metabolic analyses of ME / CFS immune cells in order to better understand the causes of the low energy seen in patients.
Dr. Fluge is the Senior Consultant supervising the ME / CFS research group at the Department of Oncology and Medical Physics at the University of Bergen, Haukeland University Hospital, Bergen, Norway. Dr. Mella is an adjunct professor working in the same group. They work together on the Norwegian Rituximab and cyclophosphamide trials with ME / CFS patients.
Open Medicine Foundation
Tax ID: 26-4712664
Our Purpose:
To fast-track revolutionary research for ME / CFS and related chronic complex diseases.
To support collaborative scientific research to discover molecular causes, find effective treatments, diagnostic markers, prevention approaches and cures.
To communicate, engage and inform the patient community.
To help drive & support global collaboration.
PLEASE DONATE TODAY TO ACCELERATE RESEARCH!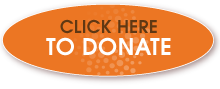 Turn Your Online Shopping Into Donations for Research.
Donate your old car, boat or plane and turn it into $$ to support research.
(Available in the US only.)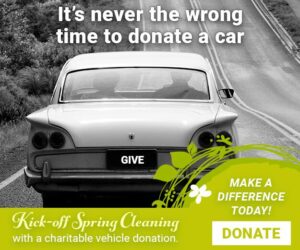 Create your legacy;
Include Open Medicine Foundation in your will or estate planning.
Learn more.
We invite the patient community to get involved by sharing with friends and family on Social Media.
Facebook feed
[custom-facebook-feed]
Save
Save