In honor of Pack and Suzie Breggazi's son, Jonty, the trio of Breggazi's created a new cycle and rode to raise money and awareness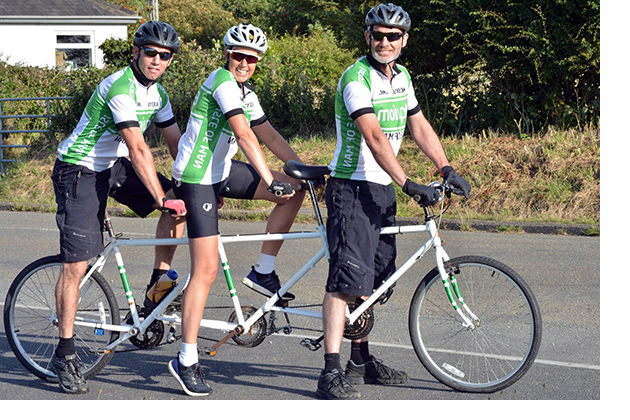 for ME / CFS and hospice. Pack, Nikki and Wig Bregazzi rode a 3-man tandem in one of the timed trials in Jurby, Isle of Man. 
Equiom Group, an international professional services provider based on the Isle of Man, donated £500. The idea was an outgrowth from Linda Tannenbaum's visit earlier this summer as a part of OMF's End ME / CFS Worldwide Tour.
Thank you for spreading awareness and raising funds to support OMF's research.