I denne ukens #OMFScienceWednesday har vi gleden av å introdusere dere for Laurel Crosby, PhD.  Hun var det første medlemmet av Stanford Genome Technology Center (SGTC) til å bli med Dr. Ron Davis i hans søken på å forstå det molekylære grunnlaget for ME / CFS. Laurel delte sin historie med OMF.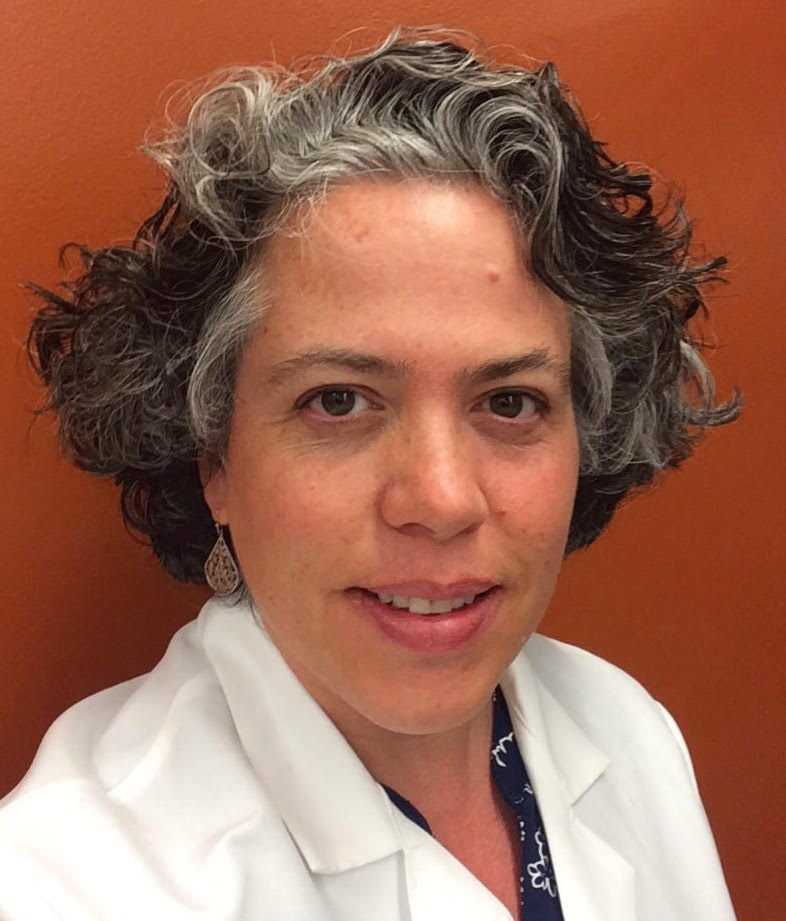 "Mitt navn er Laurel Crosby, Ph.D, og jeg er Engineering Research Associate ved Stanford Genome Technology Center. Min bakgrunn er innen biologi, mikrobiell økologi, miljøteknikk og molekylær diagnostisk teknologiutvikling.
Jeg hjalp Ron Davis med å bygge laboratoriet-komponenten ved ME / CFS Research Center på Stanford, og min offisielle tittel er Director of Innovation. Jeg bruker haIvparten av tiden min med å tenke som en forsker, jeg leter etter ledetråder, holder utkikk etter ny teknologi og identifiserer måter som kan forbedre livskvaliteten for pasienter og familiene deres.
Jeg er fokusert på samspillet mellom genetikk and miljø, spesielt ernæring, mikrobiome og miljømessige eksponeringer. Min ingeniørbakgrunn gir meg muligheten til å se på helse som et nettverk av interaksjoner, og jeg fokuserer på metabolomikk og genetikk som en del av Multi-Omics komponenten I vårt forskningsprogram.
Jeg jobber for tiden med å utvikle strategier for å vurdere eksponering av tungmetaller, og mer nøyaktige måter å måle spormetaller i celler og vev.
Resten av tiden min bruker jeg på å være en "fikser." Jeg passer på at ting blir gjort jevnt og sømløst, og jeg støtter resten av ME / CFS forskningsteamet ved SGTC.
For eksempel, når vi trengte prøver fra pasienter, skrev jeg IRB-protokollen (Independent Review Board) og oppretter flebotomi-tjenesten. Når jeg fant en ny og lovende teknologi, forhandlet jeg med selskaper om å gi utstyrsdemonstrasjoner og gunstige priser.
Akkurat nå jobber jeg med hvordan vi kan gi leger og pasienter tilgang til våre presisjonsmedisinske verktøy og tjenester. Jeg prøver alltid å finne måter der ting kan fungere og til å bli billigere.
I 2012 var Ron og jeg de eneste ved Stanford Genome Technology Center som interesserte oss for å forske på ME / CFS, og nå er vi et travelt senter med mer enn et dusin forskere, flere spennende prosjekter og mange samarbeidspartnere både innenlands og internasjonalt."
Tusen takk Laurel, for ditt modige, langvarige og ubøyelige engasjement i vårt forsøk på å hjelpe pasientene tilbake til sine liv. #EndMECFS
Du kan også finne denne artikkelen på nettsiden vår: http://bit.ly/2vIAG7D
Takk til Anne-Marthe for denne oversettelsen.