In honor of May Awareness, Kathrin Storheil, in Norway, invited her family and friends to celebrate her birthday by donating to OMF. She created a Facebook fundraiser and posted the message below. Thank you to Kathrin and all of her family and friends for honoring her by supporting OMF's research. Kathrin raised over 18,500 kroner ($2,300).
"Dear friends and family
Will you help me support my affair?
My affair is to get in place curative treatment, relief practical, personal assistance and a facilitated everyday life for anyone who suffers under ME.
In Norway, between 10-20.000 people are affected by ME, and worldwide there are many millions affected.
ME is often ridiculed, doubted and disputed.
Knowledge is power, and is killing stigma, and therefore is enlightenment and postural campaigns useful and necessary.
ME hits blindly.
It affects children and adults, women and men.
It affects all aspects of life, it affects people on every continent, in all ethnic groupings.
It doesn't ask for your address, your profession, and of course, it doesn't ask for you to allow it's entry. ME is not a wanted situation.
As far as we know today, ME is a serious autoimmune neurological disease.
Myalgic Encephalomyelitis means:
Inflammation in the brain and spinal cord, and pain in muscles and joints.
The symptom list is comprehensive and long.
The disease is crippling and the disease burden heavy.
ME impacts people in different degrees.
It was sorted under neurological disease in 1969 by WHO (World Health Organization).
When I got sick in 2006, I didn't know what ME was.
Not my GP either.
After 1 year, I was lucky and came to an endocrinologist that could diagnose me.
It took 2-3 years from onset and until I knew what's wrong with me.
That is far too long to wait when the body is seriously sick and the disease burden is brutal.
That's not how it should be!
That is not OK!
When a human gets sick, one is supposed to get diagnosed and get help in the health system.
Right?!
It's ME awareness month.
I've written about ME many times.
I have chosen openness, not to be pitied, but to spread knowledge.
Well, there's no such thing as a curative treatment, and the knowledge about ME is very low, first and foremost in healthcare, but also among most people.
Still I hear the lamest statements about ME / CFS, it's both hurtful and unnecessary.
When I got sick, I was 33 years old.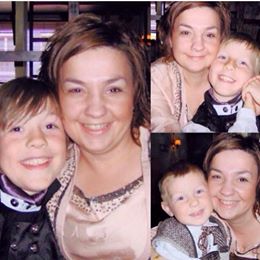 Sander was 3 years old, Fredrik was 9 years old, Martin was 11 years old, and Ståle was 36 years.
Life was turned upside down.
It took years before life became stable again, a different and very limited life.
But we're good together, after all.
We've become very close to each other, and we're all together in this.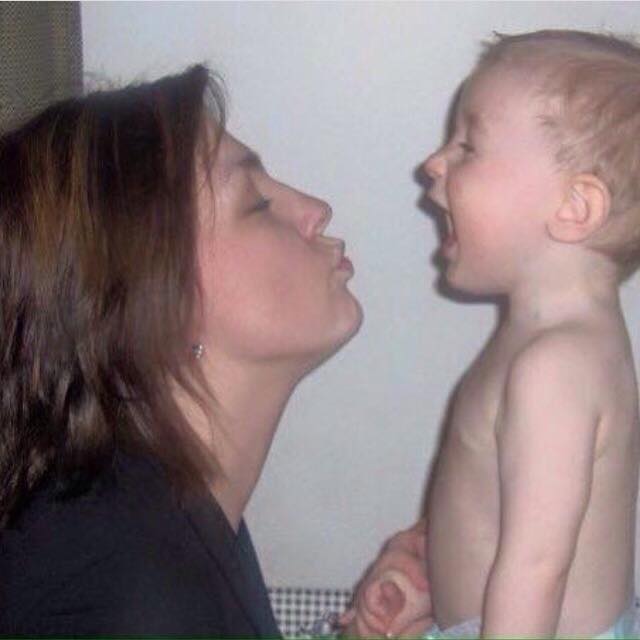 I've been lucky after all, I know.
I live with a moderate degree of ME.
It means that I am housebound, leaving home rarely.
Taking a short trip out of the house on good days.
And I'm enjoying everything that I possibly can!
I'm forever grateful for my always supportive husband and sons, and not being alone in this.
I'm glad I live in Norway and have some rights.
Aids and painkillers, for example.
I've eventually learned not to hate my wheelchair.
A wheelchair gives me more movement.
I can use a wheelchair to save energy so that a trip can be extended a little bit,
and that I don't have to get so bad afterward.
But I need help that no doctor can offer patients today.
To get back to normality, I need curative treatment.
There's no medication today.
That's why we have to do more research.
Authorities are granting more and more to research, but still too little is being invested in research.
We know that authorities pay attention to patient actions and networking.
We, therefore, know that it will benefit, that authorities are affected and that allocations are coming, although slow…..
My birthday is 4 June, then I'll be 45 years young
I was thinking that maybe I have some friends who would like to give a donation.
Small and big gifts are just as welcome!
I'm raising money for Open Medicine Foundation,
And your contribution will make a difference, no matter how much or little you give.
All donations help.
Each gift goes to the mission, Facebook takes no fees.
You can choose to provide anonymously or publicly.
Please share the fundraiser.
Thank you for your support.
I have included information about Open Medicine Foundation below.
Good Hugs & all the best to you from me!
Kathrin