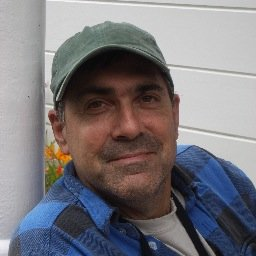 OMF is pleased to acknowledge and honor journalist and scholar, David Tuller, DrPH. David is the academic coordinator of University of California Berkeley's joint master's program in public health and journalism; he was a reporter and editor for 10 years at the San Francisco Chronicle, served as health editor at Salon.com, frequently writes for The New York Times; and in 2016, was recipient of both the IACFS/ME Special Service Award – for Outstanding Personal Effort and Contribution and the Tymes Trust Award for Scientific Journalism.
Recently David brought quite a bit of awareness to ME / CFS from a series of writings and podcasts on This Week in Virology @TWiV; whose purpose is to have an informal yet informative conversation about viruses; which is accessible to everyone, no matter what their science background. David's piece in November 2016, Trial By Error, Continued: The New FITNET Trial for Kids, sparked a necessary follow up discussion. When asked about the interest, David commented, "The post on FITNET-NHS and Esther Crawley stirred up a lot of interest. I guess people get upset when researchers cite shoddy "evidence" from poorly designed trials to justify foisting psychological treatments on kids with a physiological disease."
We close with David's commitment to ME / CFS (from an article in 2015):
"As an experienced public health activist with a background as an ACT UP/NY activist, which included an arrest at the Wall Street demonstration in 1987, I am sympathetic toward the cause of the ME / CFS patient community. In the course of my reporting, I'd realized that the disease was both devastating and widely misunderstood. People were really, really sick—some were homebound for months and years at a stretch. Yet their condition had been saddled with one of the most condescending names ever given a major illness."
David's thoughts about ME / CFS and 2017: "I hope for a retraction of the recovery paper in 2013. LANCET, I think will take longer. CDC will remove all mention of GET and CBT from CFS pages, in 2017."
Thank you, David Tuller, DrPH for all that you have done and are doing for the ME / CFS Community.