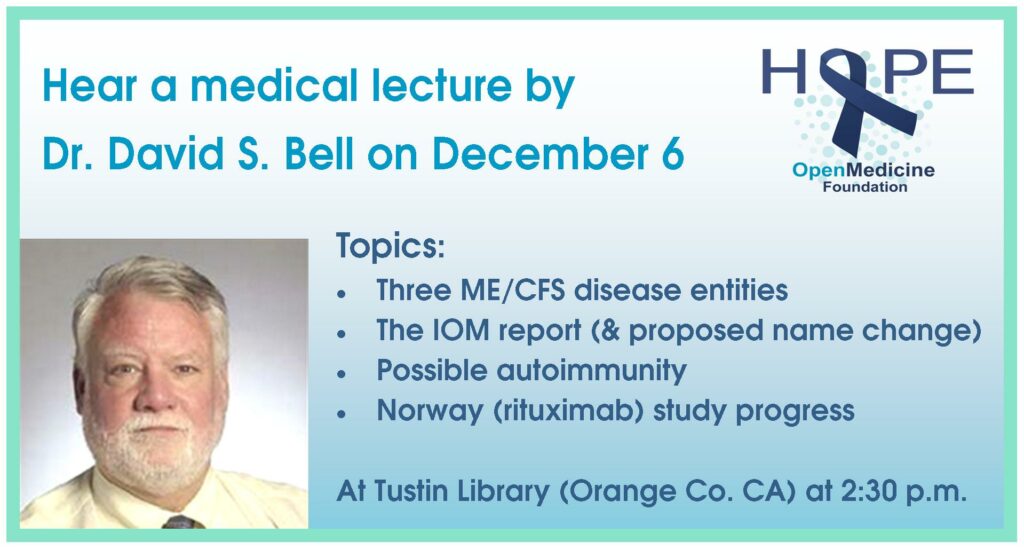 If you can make it, we invite you to hear Dr. David Bell, a doctor who has a long history in caring for ME / CFS patients. He will give his perspective of the recent news about the disease and describe three disease entities at a December 6 event at the Tustin Public Library in Orange County, Cal.
Our organization has been invited to provide attendees literature about our ground-breaking research efforts.
Although Dr. Bell has retired from his clinical practice, he has kept involved in ME / CFS, recently visiting Drs. Fluge and Mella in Norway and doing some research on the cluster cases in Lyndonville, where he practiced medicine.
This event is sponsored by Sponsored by the Swedish Women for Severe ME and CFS/ME of Orange County California. You can find out more by emailing mecfsoforangecountyca@yahoo.com.