An Interview with OMF Ambassador Jennie Jacques
Jennie talks chronic illness awareness, "Bake 4 ME/CFS", & more!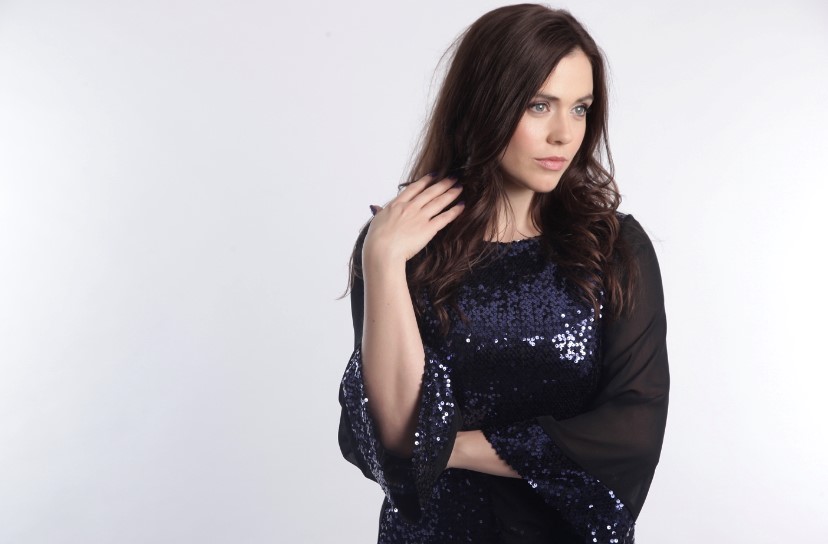 Open Medicine Foundation (OMF) is proud to have ambassadors who use their influential voices to call attention to our mission. As part of our May Momentum campaign, we are delighted to share a new interview with OMF Ambassador Jennie Jacques!
Jennie is an accomplished English actress known for many TV and movie roles, including "Vikings", a popular historical drama television series airing on the History channel, where she plays the role of Saxon Queen Judith. Last year, Jennie launched "Bake4MECFS", a virtual bake-off fundraiser for OMF.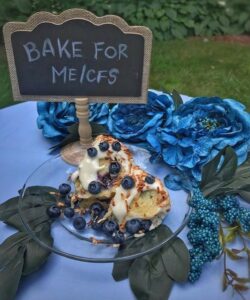 Today Jennie discusses her OMF fundraising efforts and reflects on life in lockdown — just over a year after the start of the global pandemic.
Baked by @wordsasmedicine
Since launching Bake4MECFS, you've raised over $1,200 for OMF funded research. What has the experience been like?
It has been inspiring to have people of all ages and baking levels enter the contest! It's also just a fun way to help raise awareness for ME/CFS and Post-COVID. I particularly enjoy coming up with new themes for each baking round.
For example, this month's round is called "The Pawfect Bake-off", and is pet/animal themed! We are really grateful to have my Vikings costar Linus Roache on the judging panel this time around with his dog Monty! Plus Dog Chef and YouTube star Milo The Toller!
In addition to the Celebs supporting the bake-off, I am delighted to have artists on Instagram generously offering their talent for personalised prizes too; artists Felicity Franks, Chloe Bruce and Kitty Sharp! So much creativity for a great cause… I love it. The Pawfect Bake-off was also recently featured in the news!
How did you first get the idea to launch this creative type of fundraiser for OMF?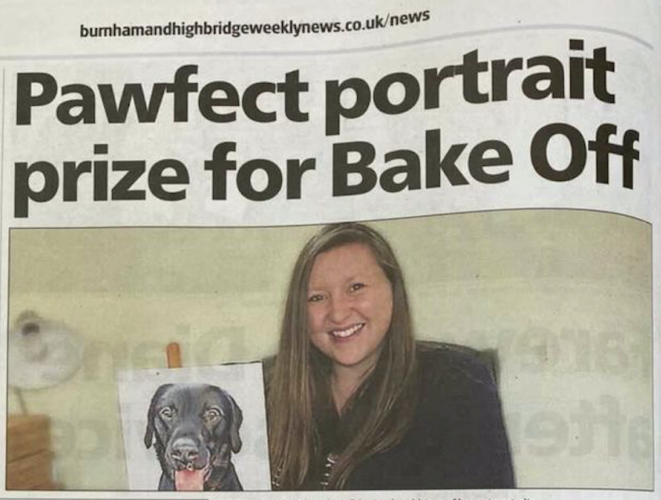 My partner was having a mini virtual bake-off with his mates during the first lockdown (as you do), and we both had a lightbulb moment – BAKE4MECFS!
BAKE4MECFS is a light-hearted way to raise awareness for an illness that can be so debilitating and heavy. Also, for those unable to join in (due to chronic illness), we offer the option to have a baker enter the contest on your behalf! We accept a photo of a cake that you would like us to bake, and we try to find a baker who can make it happen. I just want this fundraiser to be as inclusive as possible.
You've had many celebrity judges, including Miranda Hart and co-star Amy Bailey. Having celebrities speak out is a huge step in raising awareness! Do most of the people you approach to be a guest judge already know about ME/CFS, or do you find that it has been an opportunity to educate?
I'd say it's a bit of both! Some people already know about ME/CFS, while others appreciate being enlightened and then helping the cause. The more people I can get talking about post-viral illness with an understanding of ME/CFS, the better. We're in a pandemic driven by a viral infection. Because viruses are well-known triggers for ME/CFS, I believe it is crucially important to raise awareness of this disease, so Post-COVID patients know what they are potentially up against. It is predicted that there will be many more cases of ME/CFS in the aftermath of COVID-19. Because of this, it is also essential that we fundraise for scientific research investigating the correlation between ME/CFS and Post-COVID so treatments or clues can be found.
Have you been able to do a lot of baking in lockdown? What is your favorite thing to bake?
No, no this Saxon Queen doesn't bake during the lockdown, she eats! Jokes aside, when I have tried to bake in the past, the kitchen gets wild and messy, and nothing edible comes out of the oven. I have always loved cooking, and I'm a decent chef when it comes to a spag bowl, a curry, or a big fat Sunday roast, but my "baking skills" are a different story. Ironic that I'd think up a baking contest, right?
You have also been an excellent advocate for post-viral illness awareness, with a focus on people with Post-COVID syndrome. What inspires your advocacy?
My heart goes out to those suffering from Post-COVID. COVID-19 is a new virus, but disabling long-term complications in the aftermath of a viral infection, are not new. ME/CFS patients, for example, have been suffering for decades. As Post-COVID patients navigate the complex world of chronic illness, my words of wisdom would be to practice pacing while the science catches up.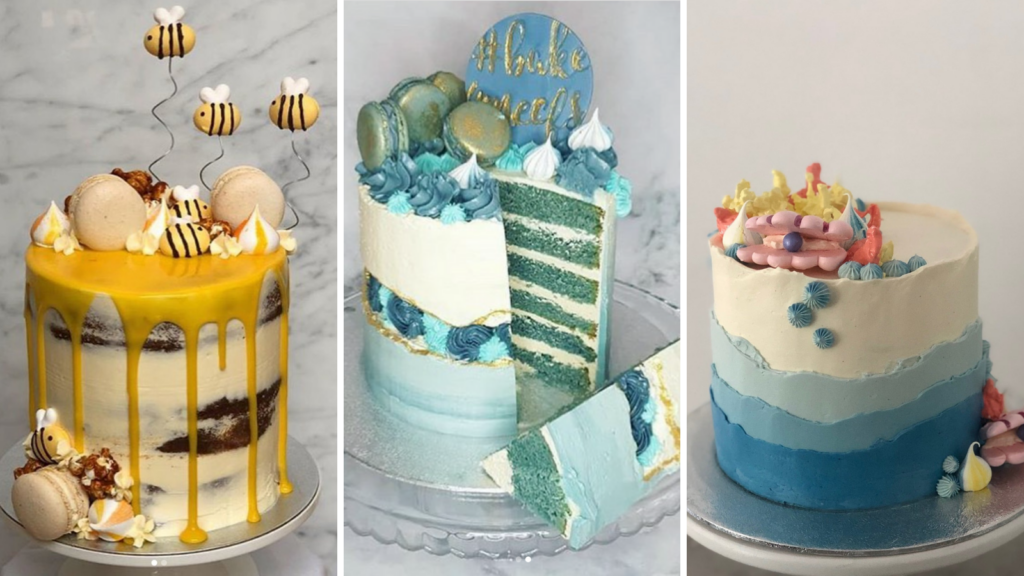 I want to wrap my answers with a huge thank you to OMF. I'm really proud to be an ambassador. And I am hopeful that in time we will find a cure for all. Get your aprons on if you can, and check out www.bake4mecfs.com! The Pawfect Virtual Bake-off takes place until May 31 and proceeds support OMF's #MayMomentum campaign. Don't miss out! 
Please give to #MayMomentum and show the world that fighting ME/CFS should matter to everybody! Please visit May Momentum for more information.
Prefer to use Facebook for one time giving?
Check out our Facebook fundraiser.