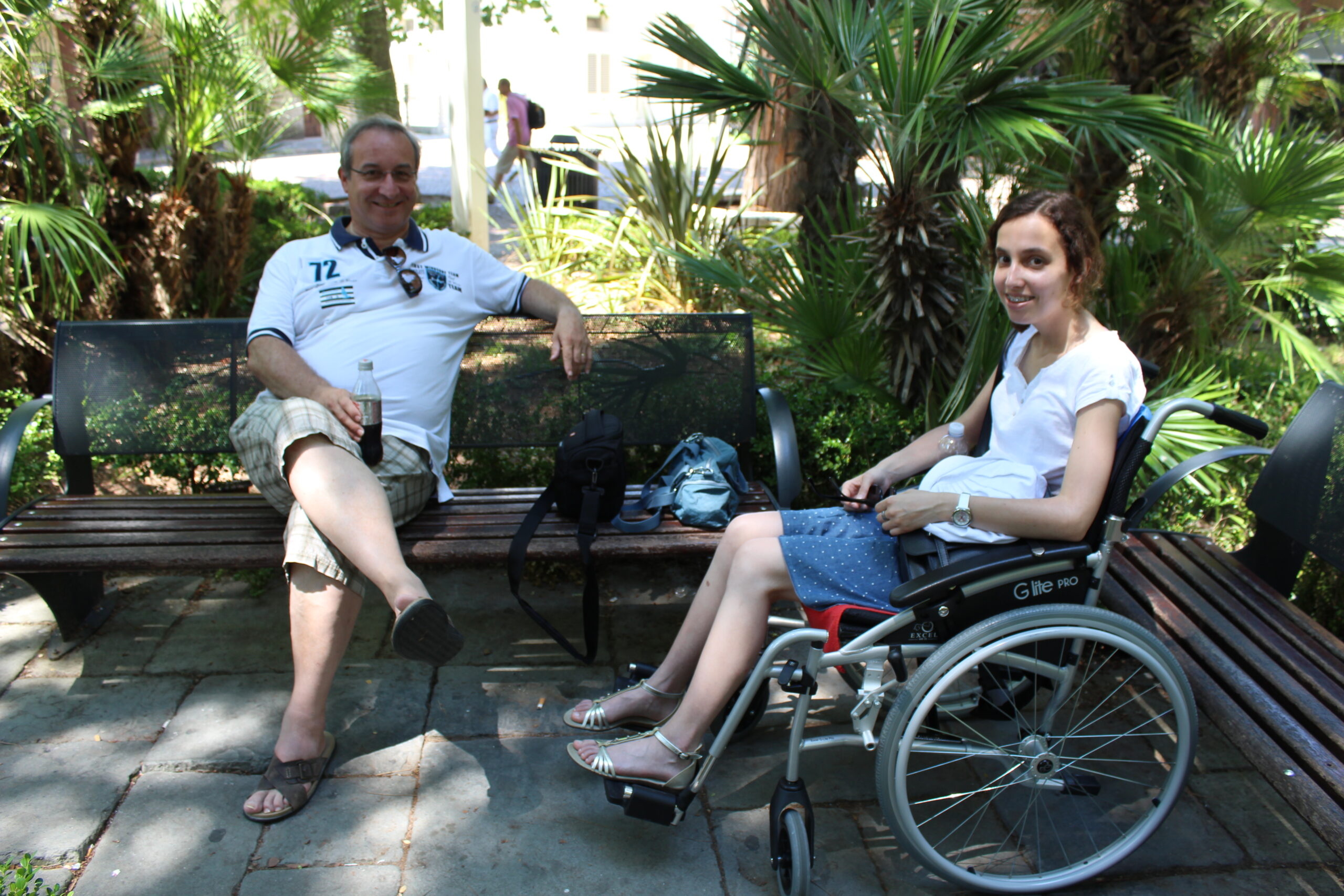 For his birthday, Lou Corsius (Netherlands) invited his family and friends to donate to OMF in lieu of presents. ME / CFS research is the greatest gift to the parent of a severely ill child. Now 26, his daughter Céline has suffered from ME / CFS since the age of 11. Lou shared with OMF that for his birthday he hopes for diagnosis and treatment for ME / CFS patients Whitney Dafoe, his daughter Celine, and all other patients.  
In the photo, Lou and Céline at Gatteo a Mare in Italy,  2015. Lou said, "It was our last vacation. At this moment she is house-bound and bed-bound. We like to remember this precious vacation."
Lou has raised over $500 for his birthday. Thank you Lou for supporting our quest to find a cure! May all of your birthday wishes come true.